Ghorepani Poon Hill Trek
Being the easiest trekking trails in Nepal, Ghorepani Poon Hill Trek has a lot of things to offer; from sunrise to panorama of Annapurna Range.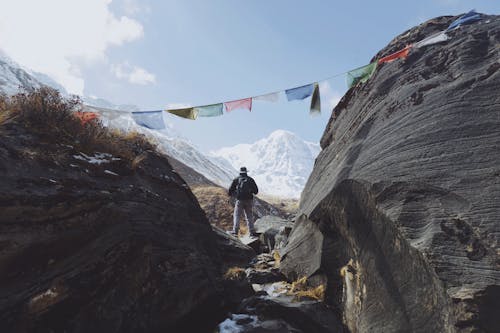 Beautiful Ghorepani - Poon Hill Trek is one of the easiest trekking trails in Nepal. This trek is available for four seasons. So, many people go for trekking in Ghorepani Poon Hill trail in the summertime.
The Ghorepani Poon Hill trek is one of the classic trials which sums up in some four to five-days. The highest elevation is at the peak of the Poon Hill view tower at 3,210 meters. So, you will have a very low risk of getting altitude sickness. Being the easiest trekking trails in Nepal, it has a lot of experience to offer.
It offers a beautiful view of the Annapurna massif from Poon Hill. Various diverse communities, varied traditions and cultures, colorful festivals, and shrines are found along the trail to Poon Hill. The place blooms with various wild flowers and vegetation in the Summertime.
It often rains after mid-day, so if you start early and fresh, nothing should bother you. Likewise, the early mornings are pretty clear so you get a clear view of the beautiful sunrise from Poon Hill. Though you might witness hail storms here in the evening. The trail has stone peeved stairs so you don't have to fear about a landslide. But it is recommended to take a good rain jacket, a water resistant hiking boot, and an insect repellent spray. In Summer, you would also see numerous waterfalls and mosses covering the hills.
Highlights of Ghorepani Poon Hill trek
Beautiful Tikhedhunga

Tadapani

Magar and Gurung culture

Experience Mountain Lifestyle

Eat Himalayan Bread

Enjoy Yak cheese

See Annapurna Massif

View sunrise from Poon Hill
This is undoubtedly a wonderful experience to trek to Poon Hill from Ghorepani. The Trek officially ends after you reach the beautiful Ghandruk. Even after you catch a jeep and get to Pokhara, there are various fun activities awaiting you. You can enjoy boating, zip flying, bungee jumping and paragliding in Pokhara.
What's Your Reaction?