Best Places To Visit in September in Nepal
September offers a lot to the people who want to travel in Nepal. Here are the best places to visit in September to see Nepal at it's best.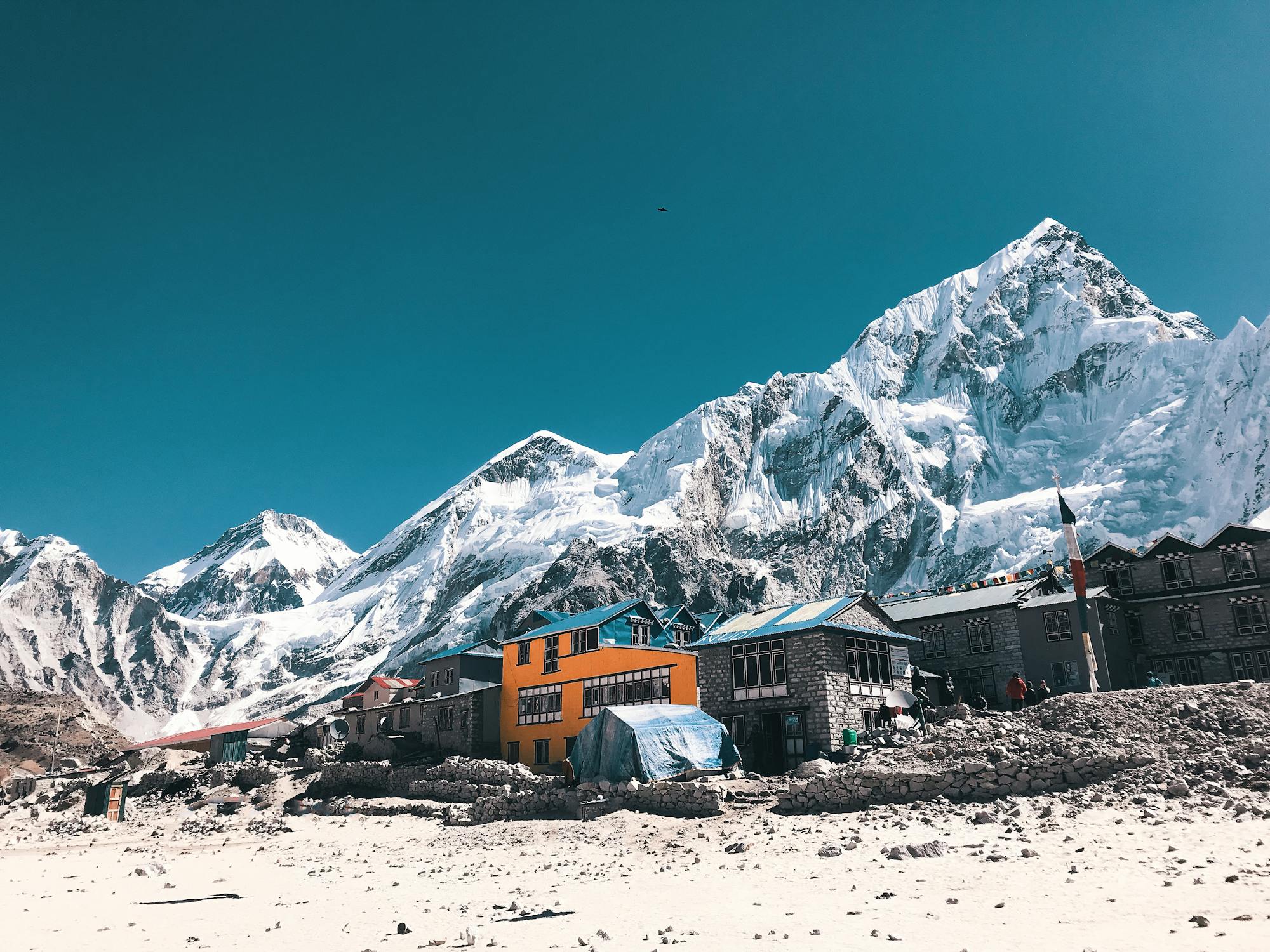 September is a very unique month for Nepalese geography. Since in this month's first half, the summer/monsoon ends and in the second half early Autumn starts. The Start of autumn marks the entrance of many colorful festivals, return of seasonal birds, new vegetation and greenery in Nepal. So, this is the perfect time to start exploring Nepal for various reasons. Travelers can visit different places to gather memories of Nepal in September according to their choice.
September also marks the mating season for antelopes. This is also a flowering season in the upper hills which make your visit to upper hills even more memorable. So let's talk about some places to visit in Nepal in September on the basis of travel purpose.
Where are the best places to visit in September for wildlife and nature?
Chitwan and Bardia are undoubtedly the two best destinations for wildlife adventure and natural scenery. As these places receive over 800 MM of rain in July, these tourist attractions receive very few tourists in the rainy season. After the rain stops, animals finally start to show up on the flood land which is the main reason people start visiting Bardia and Chitwan in September.
After long rain, Rapti river and Karnali river finally settle and slow down allowing gharials and Maggar crocs to swim. Likewise, Elephants bath on the banks of these rivers and finally people resume canoy boating and rafting in these rivers. You will see elephants returning to the breeding center in Chitwan and if you are lucky, you will spot the bengal tiger in Bardia tiger conservation area.
Where are the best places to visit in September for culture?
Shree Krishna Janmashtami is more or less the final day of August and marks the beginning of the September month. Whole Nepal celebrates Janmashtami with great rejoice and Kathmandu valley specially adores this festival. In Kathmandu, people play the dahi handi game at Hanuman Dhoka. Likewise small children in Bhaktapur dress like Krishna and live a day as a god. And in Lalitpur, people gather in Krishna Mandir. They celebrate Krishna Janmashtami for the whole night in the dark fortnight of Ashtami.
In Mid of September, women all over Nepal celebrate Teej festival. Women in Teej dress like a bride and visit Shiva Temples. Hartalika Teej marks an important day in the lives of Hindu women. Women gather, sing and dance, and eat delicacies on the previous day. On the other day, they keep a day long fasting for the longevity of their husband.
For these two festive occasions, Kathmandu can be the place to visit Nepal in September. Kathmandu is also Nepal's biggest cultural hub and offers a lot for any cultural enthusiast.
Where are the best places to visit in September for relaxation?
As Nepal is a country with three distinct regions and even within these three regions the climate is subdivided. So, you will find a tropical to alpine environment at 880 kms height and 150 to 250 kms distance from south to north. If you love mountains or want to spend your days relaxing and resting. Places such as Mustang, Namche Bazaar, Poon Hill, Manang, and Langtang should be on your list of the places to travel.
Mustang
Mustang is one of the most visited tourist places in Nepal. When you travel in September, you would see less people in this tourist attraction as compared with other months. Views will be clear and at the same time you can easily get a hotel of your choice. While you are in Mustang, there are a few things that you should do. It includes visiting Muktinath (a pilgrim site). Don't forget to try the apples which start to ripe in September. You can also try the Nepali apple brandy (marpha), while you are here to enjoy your vacation in Summer.
Namche Bazar
Namche Bazar at 3,500 meters height is a small Himalayan town which is the staging point for expeditions to Everest. However, the place itself is a natural wonder. As rain stops in mid September, you will get to see the himalayan lifestyle. The majestic view of Everest along with other mountains in the Khumbu region is another experience there.
Manang
Manang is a mountainous town in the district of Manang. It is located in the broad Marshyangdi river valley to the north of the Annapurna mountain range to the south. The place itself is the gateway to the Thorong-La pass and Muktinath. Chulu east peak and the Annapurna range surround this beautiful windy valley. The village is located on the northern slope, which receives the most sunlight and has the least snow covered hills. So, exploring the area in September will be no problem.
Poon Hill
Beautiful Poon Hill is a short trek from the city of Pokhara. This place is especially famous among trekkers who want to experience the Himalayan view and lifestyle without actually getting into the deep Himalayas. From Poon Hill, you get to see the Annapurna range clearly. People even complete these treks during Monsoon, so there's no question that you can't complete it in September. Famous since the 70's you will always find like minded people with whom you can talk while you are trekking.
Langtang
The beautiful Langtang region is considered one of Nepal's most scenic mountain ranges that Nepal offers. It has over 70 glaciers of varying sizes and as the monsoon ends, these places start receiving less rain. It makes Langtang a perfect destination to travel in September.
The region's attractions include the Langtang and Ganesh Himal mountain ranges. As well as high-altitude lakes such as Gosainkunda, Parvati Kund, Bhairav Kunda, and Dudh Kunda. You can trek or take a bus to Langtang, which has a relatively short itinerary but all the excitement of the Himalayas. The trail is less crowded and the journey is more rewarding.
Places to visit in Hill stations in September
Places like Kathmandu, Pokhara, Ghandruk, Dhampush, Chisapani, Nagarkot, Bhedetar, Ilam, Tansen, Bandipur, and Daman can be considered as hill stations of Nepal. These hill stations include scenery, mountains, and various luxury hotels along with numerous things to do around its territory. So you can have lots of fun in these areas mostly in the month of September.
Places to visit in Terai Region in September
If you come from a mountainous region, then it only makes sense to visit the colorful Terai. In September, you should visit the terai's tourist attractions such as Chitwan, Banke, Bardia, Parsa WildLife Resort, Suklaphanta National Park, and Koshi Tappu WildLife Reserve. These places have indigenous Tharu people living there.
Likewise, in Janakpur Dham you will get to see the majestic Ram mandir and Janaki temple. The colorful Mithila art and beautiful wooden houses are highlights of Janakpur. In Lumbini, you get to be the witness of the Ashoka pillar which marks as the birthplace of Gautam Buddha. There are various beautiful shrines in Kapilvastu, created by various nations to commemorate the birth of Buddha. Hence, these terrain can be another beautiful option to explore in September.
Where are the best places to visit in September for food and drink?
There's no specific month for foodies. They are on a food hunt every month but September is the month of Apple for sure. Nepalese Apple Pie is something not to be missed. The apple products such as Jam, brandy and dried apples of Mustang can be new experiences for foodie. Other fruits of September include Pear, Grapes, Guava, Persimmon, Pineapple, Pomegranate , and Sugar-apple.
Likewise, Kathmandu valley is equally famous for Newari food and its delicacy. Bara, sell, choila, Kachela, etc shouldn't be missed while you are in Kathmandu. So, while in the Kathmandu valley, you should look for a traditional restaurant serving traditional food.
Likewise, you can eat the tasty Thakali Food in Pokhara. Not kidding, Thakali kitchens make your dal bhat experience so good that you'd always list it as one of the best foods you ever had. Moreover, there's a good chance that you'd get across masu (meat) and dhido and in the hills of Nepal. It is another best food that you must try in Nepal, while you hike in the hills in September.
However, Nepal's huge food culture has a special place for Dumplings (momo). People eat momo in Nepal, all the time. So, if you love eating, Nepal in the month of September surely doubles your excitement as you get to eat the usual variety of food, alongside fruit items made out of the fruits ripening in September.
Where are the best places to visit in September for trekking?
September's first half is still a little wet but there are some well developed trekking trails in Nepal. So, while you are in Nepal in the month of September trekking in the Himalayas is still an option. The trails will be less crowded as compared to April and May. Sometimes you may encounter rain but at the same time you get to see the hidden side of nature.
So, Everest View Trek, Ghorepani Poonhill trek, Mardi Himal Trek, Annapurna Base Camp Trek, and Mustang Trek can be completed without much hassle in September as well. When tourist activities are a little slow it's easier to get a discount on every booking in these regions.
September is approaching shortly. If you are in Nepal and are not sure what you should do next. Then the above listed places can be a really fun experience for you. Likewise, you must know about Nepal before you visit here.
What's Your Reaction?